AMI Montessori 3-6 Orientation Certificate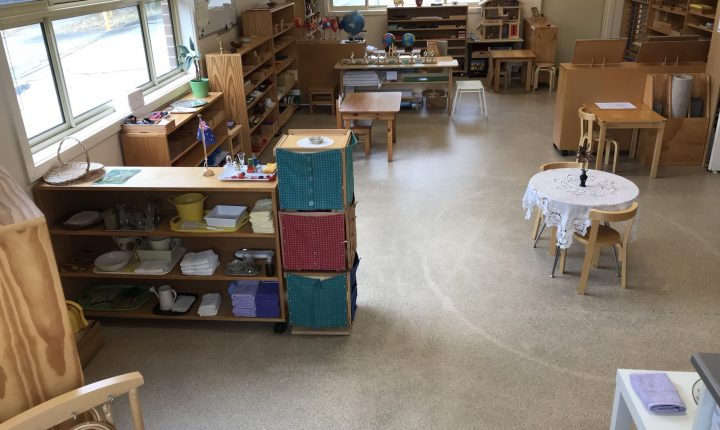 Course Description
The Association Montessori Internationale 3-6 Orientation Certificate course is designed to give an overview of the 3-6 child and a clear understanding of Montessori philosophy regarding children of this age. This course is suitable for any adult who wants to better understand the Montessori approach to child development, including parents, grandparents and carers; teachers, student teachers, specialist teachers, classroom assistants and school administrators.
Award
AMI Montessori 3-6 Orientation Certificate
Qualification Authorising Body
Association Montessori Internationale
The Certificate is awarded by the Association Montessori Internationale and does not form part of the Australian Qualifications Framework.
AMI is considered as the worldwide leader in Montessori education. Its certified training is acknowledged for its rigour and authenticity and the Certificate is internationally recognised.
The Certificate does not automatically qualify the holder to educate as a teacher's aide or assistant. The State or Country in which the Certificate holder wishes to work may have other requirements that must be fulfilled.
Trainer
Delivery Mode
The course components include lecture, reading and discussion and practical activities for a total of 60 hours. There are nine additional hours of observation, and students must submit an observation report, three short papers and handmade materials during the course.
This course will be delivered online in a part-time format
30 hours online:  You are required to be online for all the live lecture sessions outlined above. 
30 hours offline: Including recorded information, guided reading, material making and practice of movements and oral language.
Log-in details will be provided to students.  
The face-to-face aspects facilitating connection are still present with synchronous (in real time) online components as well as times for you to complete tasks independently.
Course Schedules
October – November 2022
Online
Monday
10 October
5:30 – 8pm
Wednesday
12 October
5:30 – 8pm
Monday
17 October
5:30 – 8pm
Wednesday
19 October
5:30 – 8pm
Monday
24 October
5:30 – 8pm
Wednesday
26 October
5:30 – 8pm
Monday
31 October
5:30 – 8pm
Wednesday
2 November
5:30 – 8pm
Monday
7 November
5:30 – 8pm
Wednesday
9 November
5:30 – 8pm
Course outline and completion requirements
The Course was a great opportunity to expand my understanding of the Montessori approach to education. As a parent and preschool committee member I really enjoyed the opportunity to connect further with the stories, interactions and moments I feel I only catch a glimpse of from my son. Education is a lot more than what just happens in the classroom. It's enriched the conversations I now have with my son's teachers and spurred me on to explore career opportunities in a Montessori environment.